Garage Door Opener with Camera
This new Liftmaster garage door opener has all of the modern features you could ask for! Monitor your garage with the built-in camera, get security alerts on your phone, control your garage door with the free myQ app, and more.
Reddi Overhead Door Company sells and installs this opener in homes and businesses in the Wichita area. Get a free installation estimate today. Go here for other garage door openers.
Liftmaster 85503 Features
Built-in video camera shows you what's happening live in your garage.
Camera can record events for viewing later with MyQ service.
Motion activated camera automatically records and alerts you of activity.
1080p HD video with night vision.
Control your garage door via smartphone.
Battery Backup in case of power outage.
Amazon Prime Key for secure package delivery (where available).
2-way audio between your garage and your smartphone.
Quiet belt drive with smooth start/stop.
Bright lights with motion detection.
Free myQ app for iPhone and Android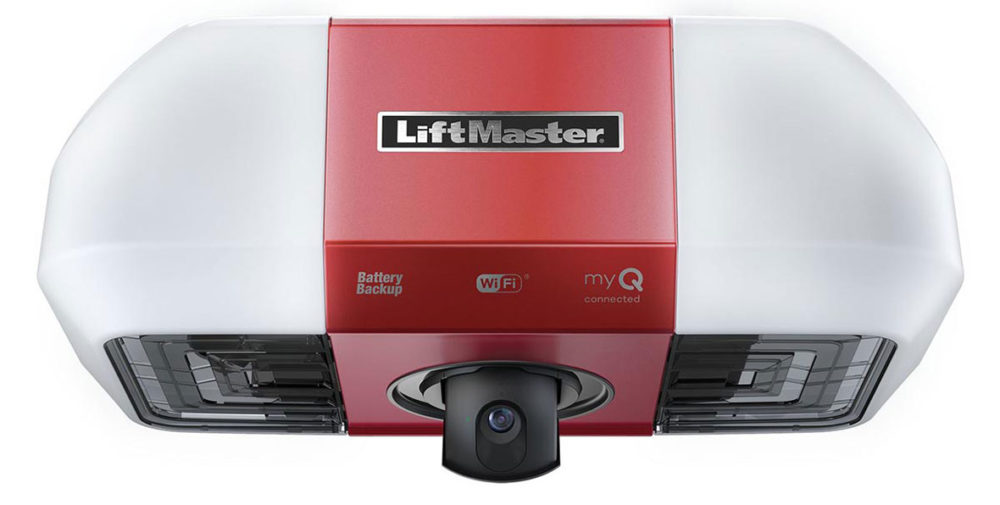 Other Garage Door Openers
If you're looking for a less sophisticated garage door opener that you can install yourself, visit our parts department. Or contact us about other opener models and professional installation. Get in touch if you have any questions!