We sell a variety of garage door parts at our east Wichita, KS showroom. Parts are available to the general public, as well as professional garage door installers. We have a large inventory of parts for residential and commercial overhead doors:
Garage Door Springs
Rollers
Hinges
Replacement Sensors
Keyless Entries
Garage Door Cables
Cable Drums
Replacement Panels
Openers / Operators
Transmitters / Remotes
Weather Stripping
Operator Brackets
Logic Boards
And More
We are located at:
6215 E. Kellogg, Wichita, KS 67218 – Map
Hours: 8am-5pm, Monday – Friday
Open to the Public
We are open to the public, and also provide specials for overhead door dealers and installers. We are a Liftmaster dealer, but also carry products from Genie, Doorlink, Haas, CHI and other popular garage door brands.
Garage Door Springs
We sell garage door springs for almost any door. If you know the size and gauge, call or email to confirm we have the right spring before arriving. You can also bring in your old spring and we can measure it to ensure you get the correct replacement.
There are two types of overhead door springs, extension springs and torsion springs. Extension springs stretch over the garage door track from the wall to the back of the track. A Torsion spring winds around a shaft that is mounted on the wall above the garage door opening.
Be aware, many garage door parts are dangerous and should only be replaced by an experienced installer. Please exercise caution if you opt to work on your own garage door. Contact us if you have questions or concerns.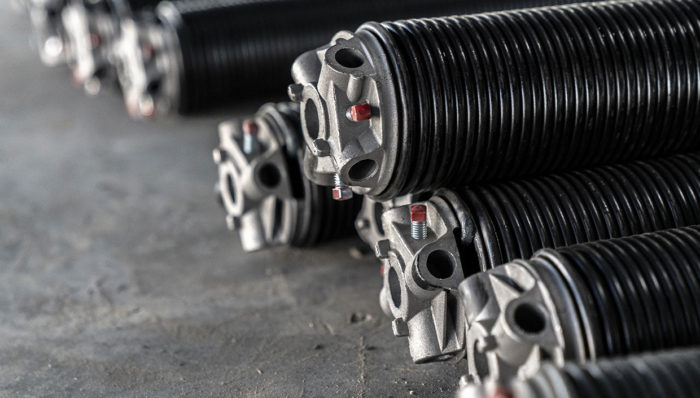 Garage Door Rollers
Garage door rollers last many years, but do sometimes need replaced. Most residential rollers are the same standard (2 inch) size. Rollers also have a stem length that is typically 4 inches.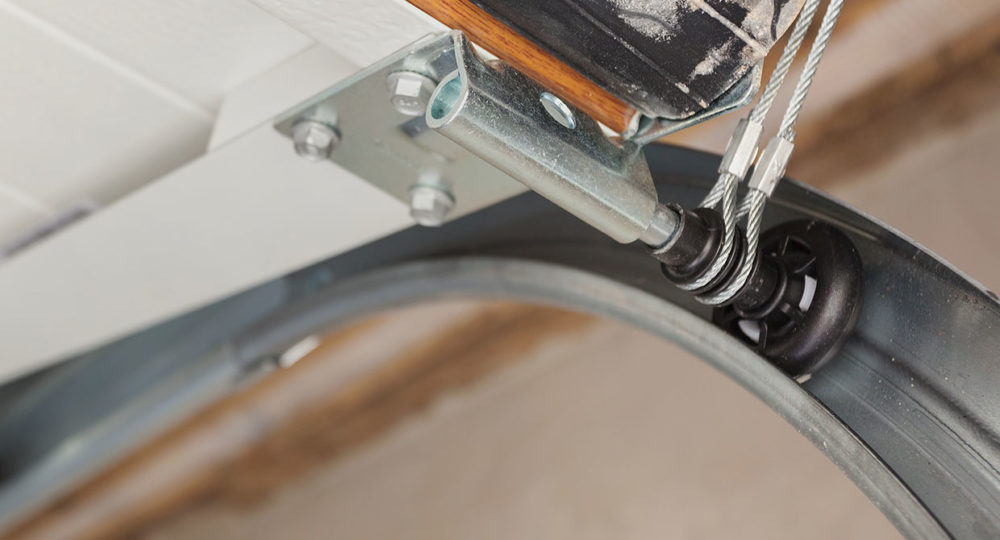 Replacement Remotes
We sell replacement remotes / transmitters for many garage door openers. If you need a new remote and still have one that works, bring it in and we can provide an additional transmitter matched to your frequency. If you do not have a working remote, it may be necessary to bring in the receiver or schedule a service call for some brands. Give us a call to find out about your particular remote.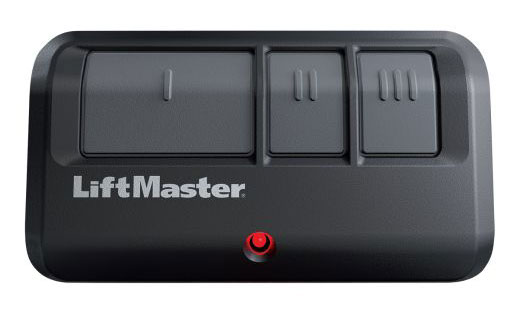 For other parts, just let us know what you're looking for. We have a huge inventory of repair parts, as well as new garage door openers, panels, and more. Give us a call if you have any questions: