Wichita Commercial Garage Door Service
We repair and install all types of commercial overhead doors and openers in the Wichita, KS area.
With decades of experience, 24/7 service, and a team of highly skilled technicians, Reddi Overhead Door Company can assist with any type of commercial garage door repair or replacement project. We also provide services for dozens of other access control products. Repair services include:
Overhead Door Repairs
Garage Door Installation
Spring Repairs
Track and Roller Repairs
Wireless Keypad Service
Automatic Door Openers
MyQ Smartphone Controllers
Panel Replacement
Track Alignments
Remote Programming
Cable Repairs
Weatherproofing
Sensor Repairs
Preventive Maintenance
24/7 Service – Free Estimates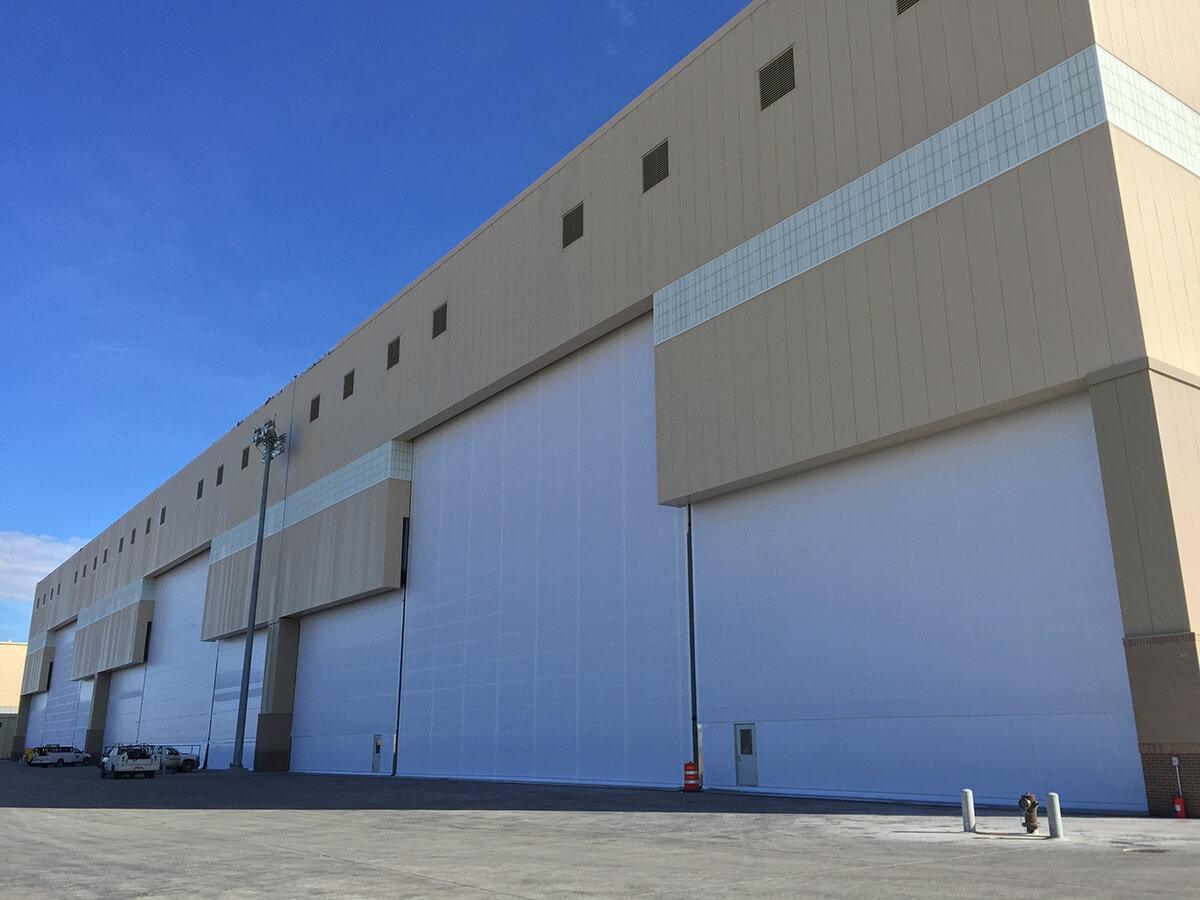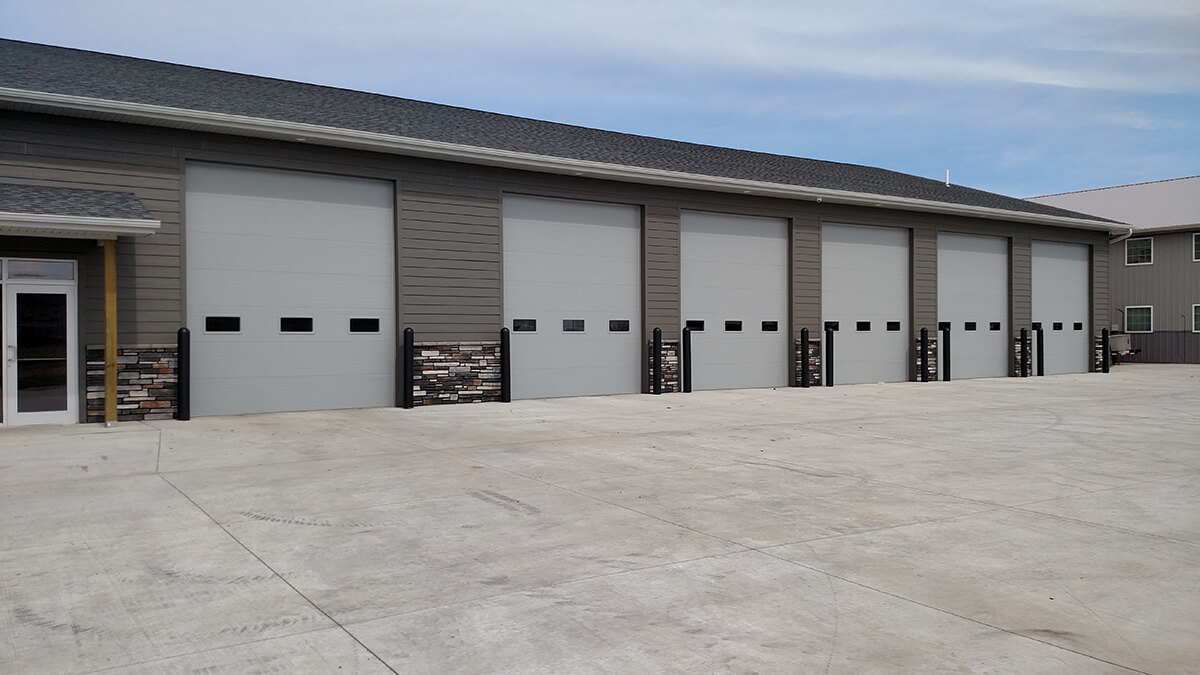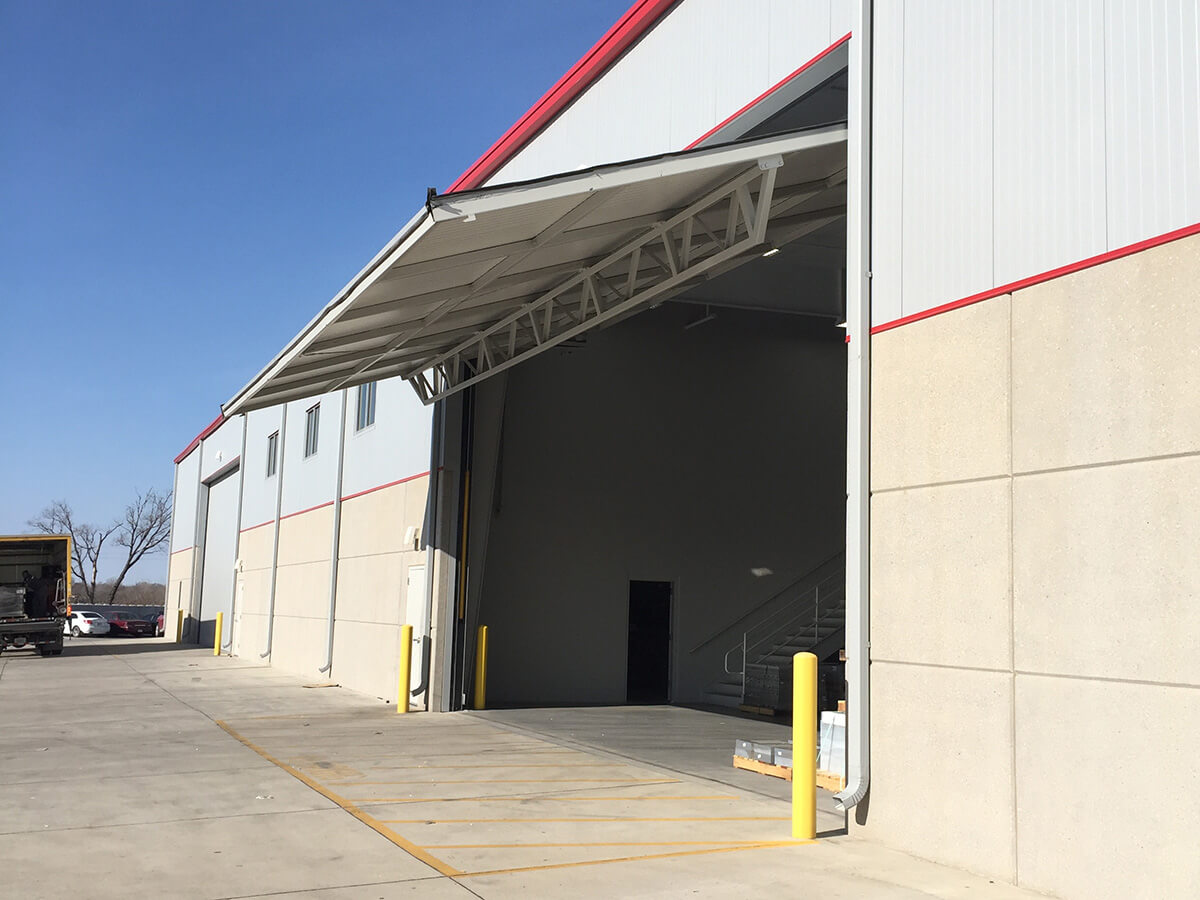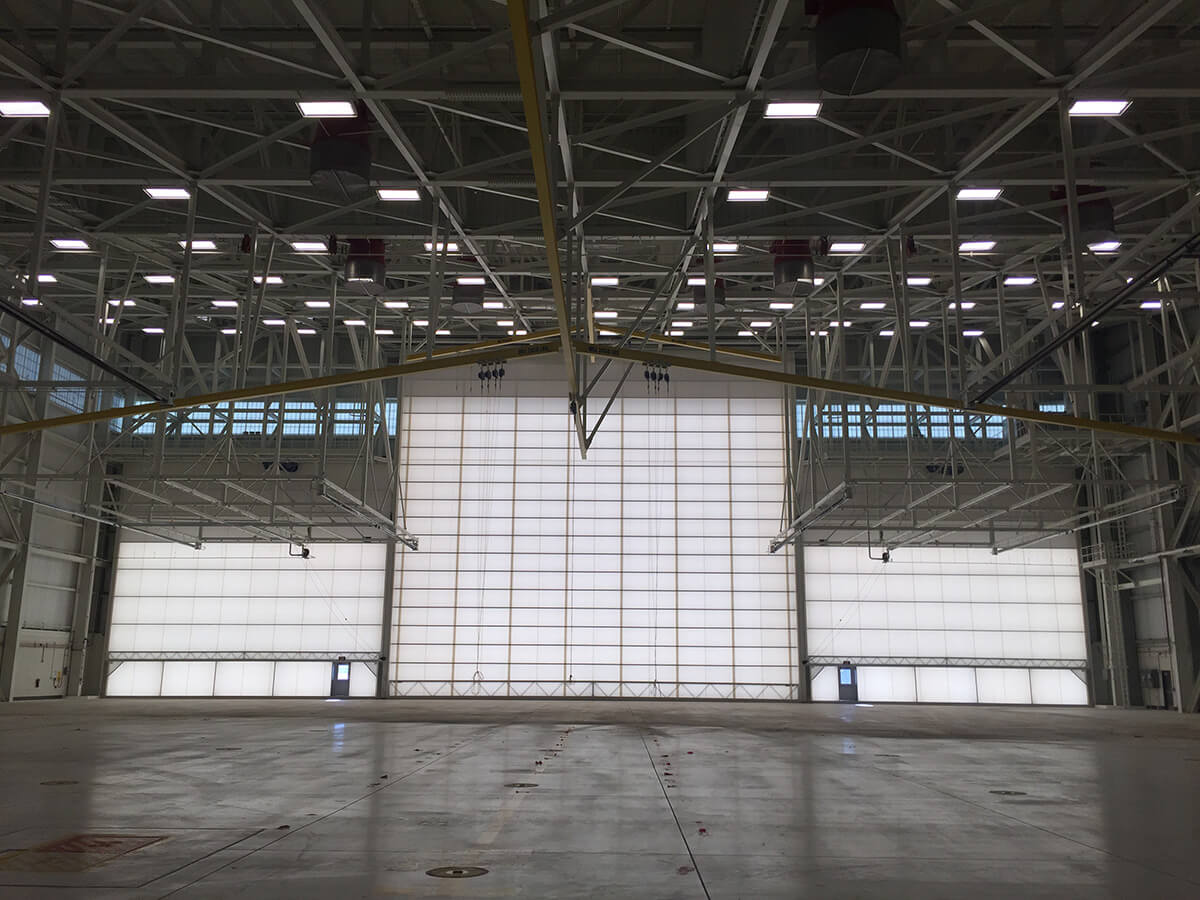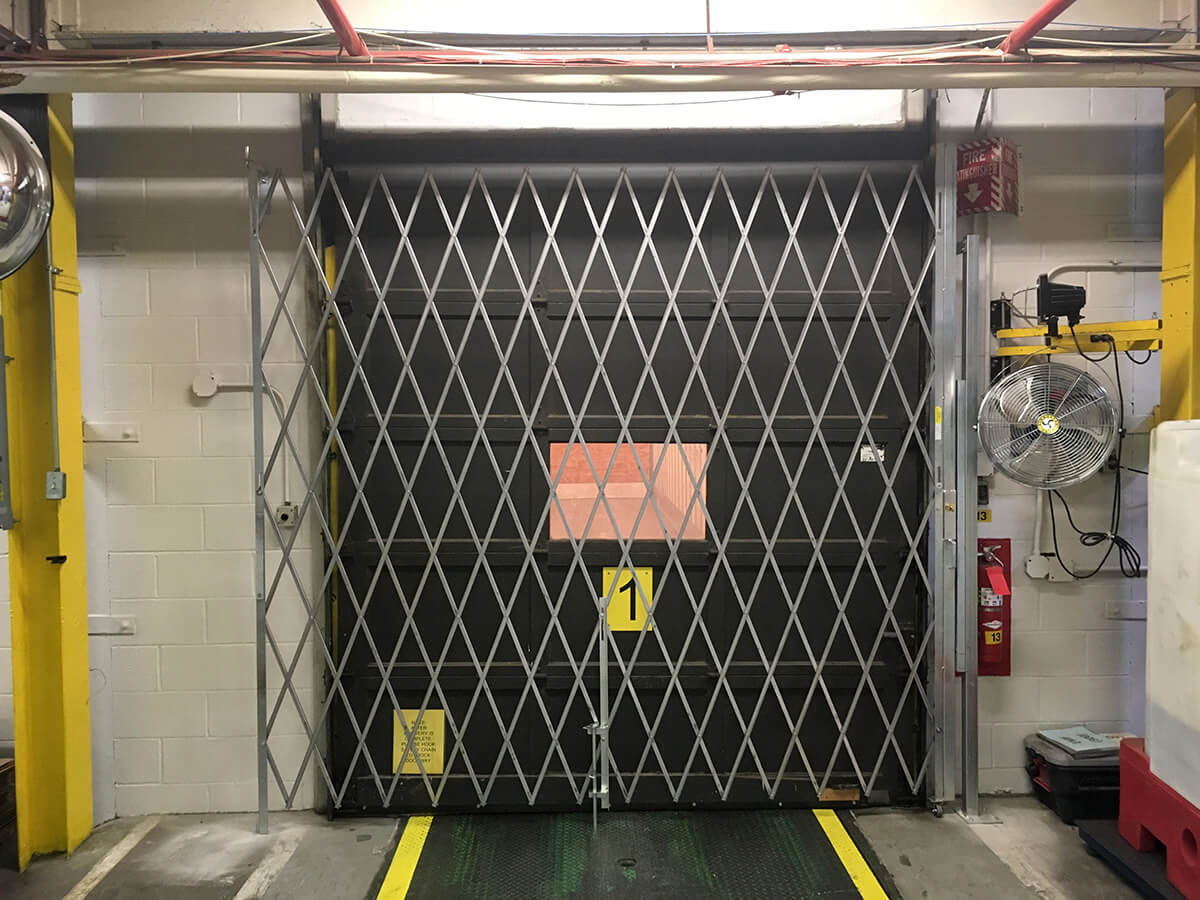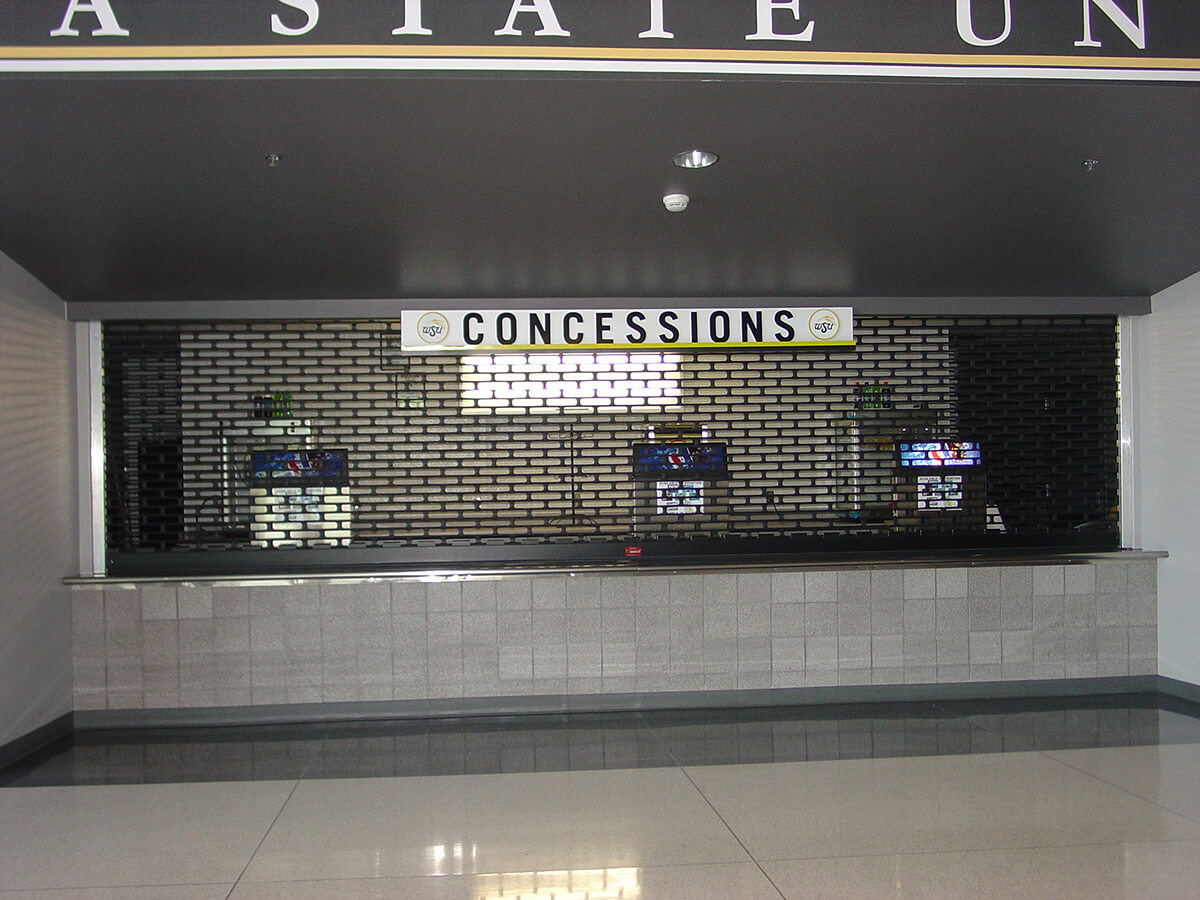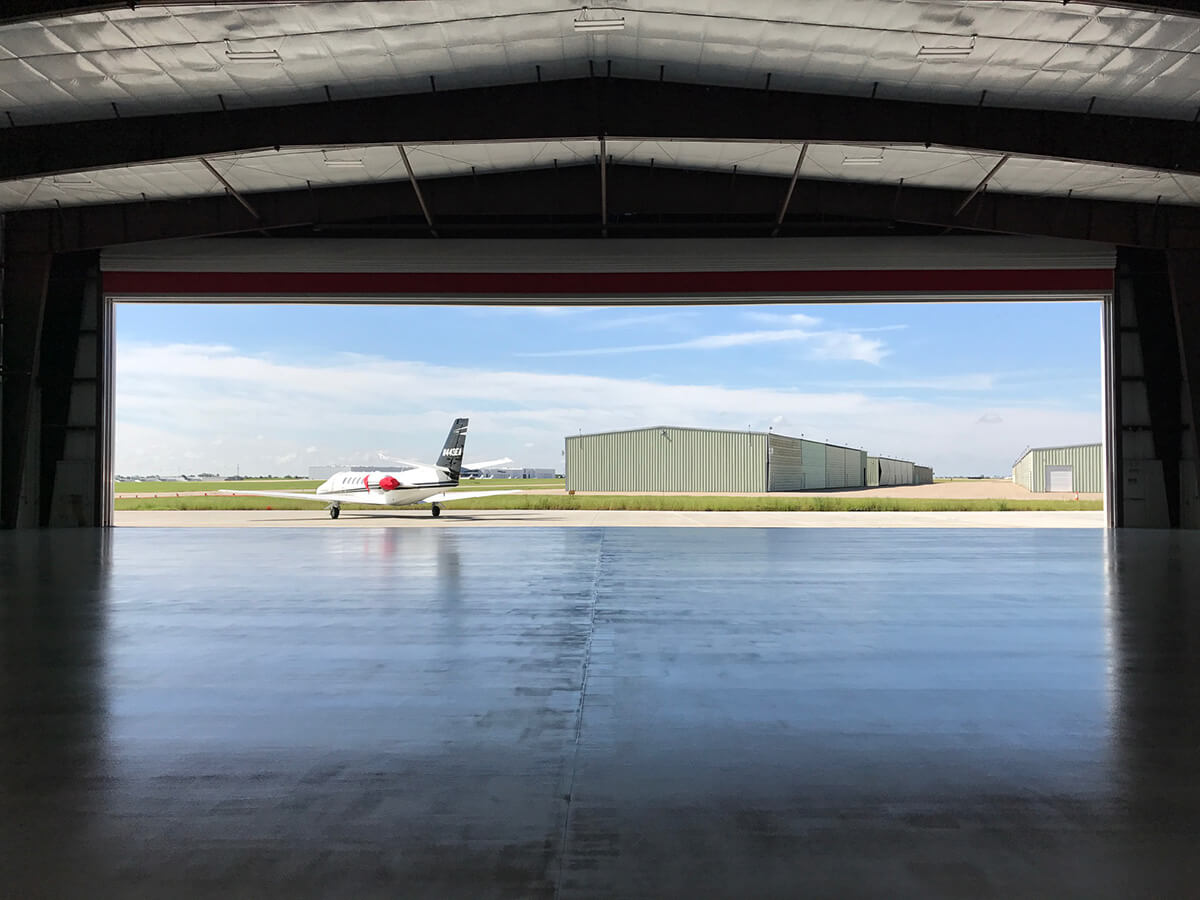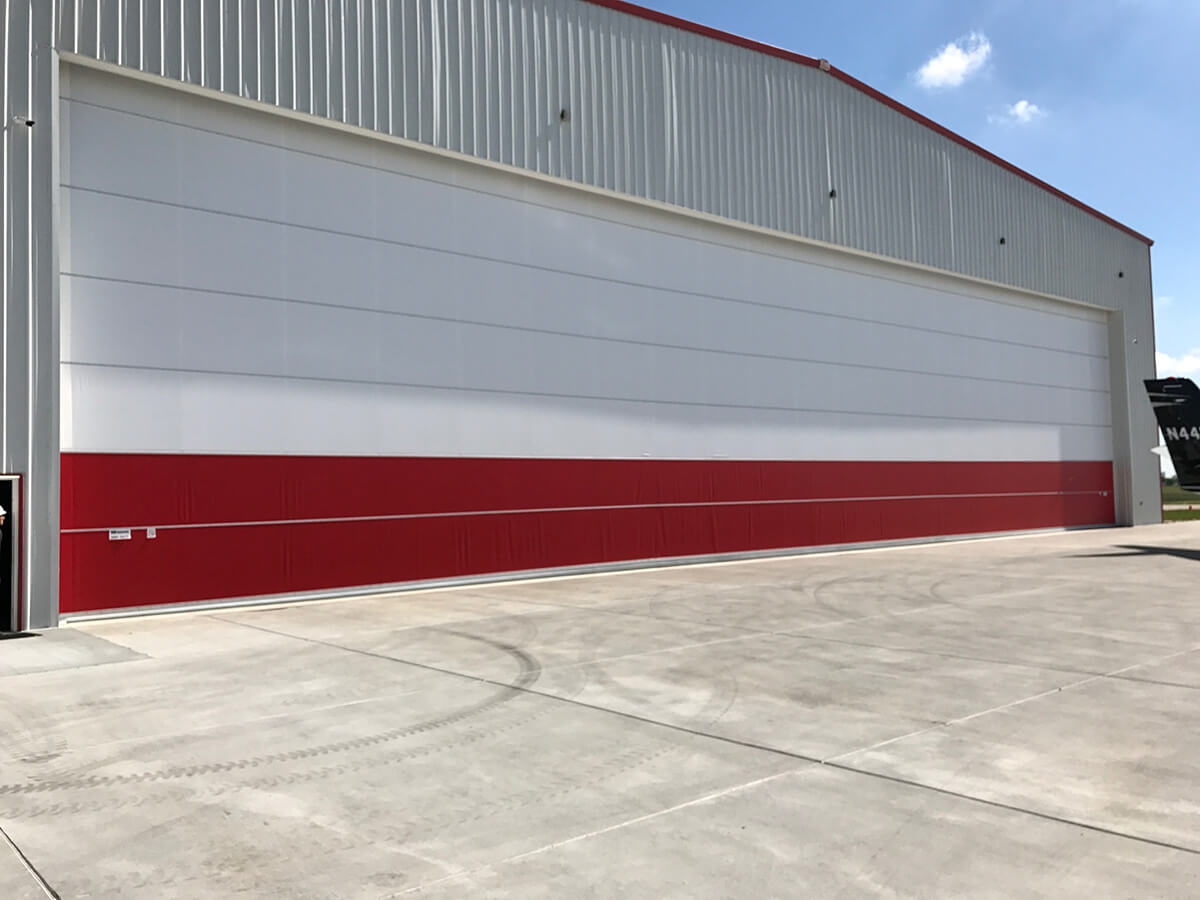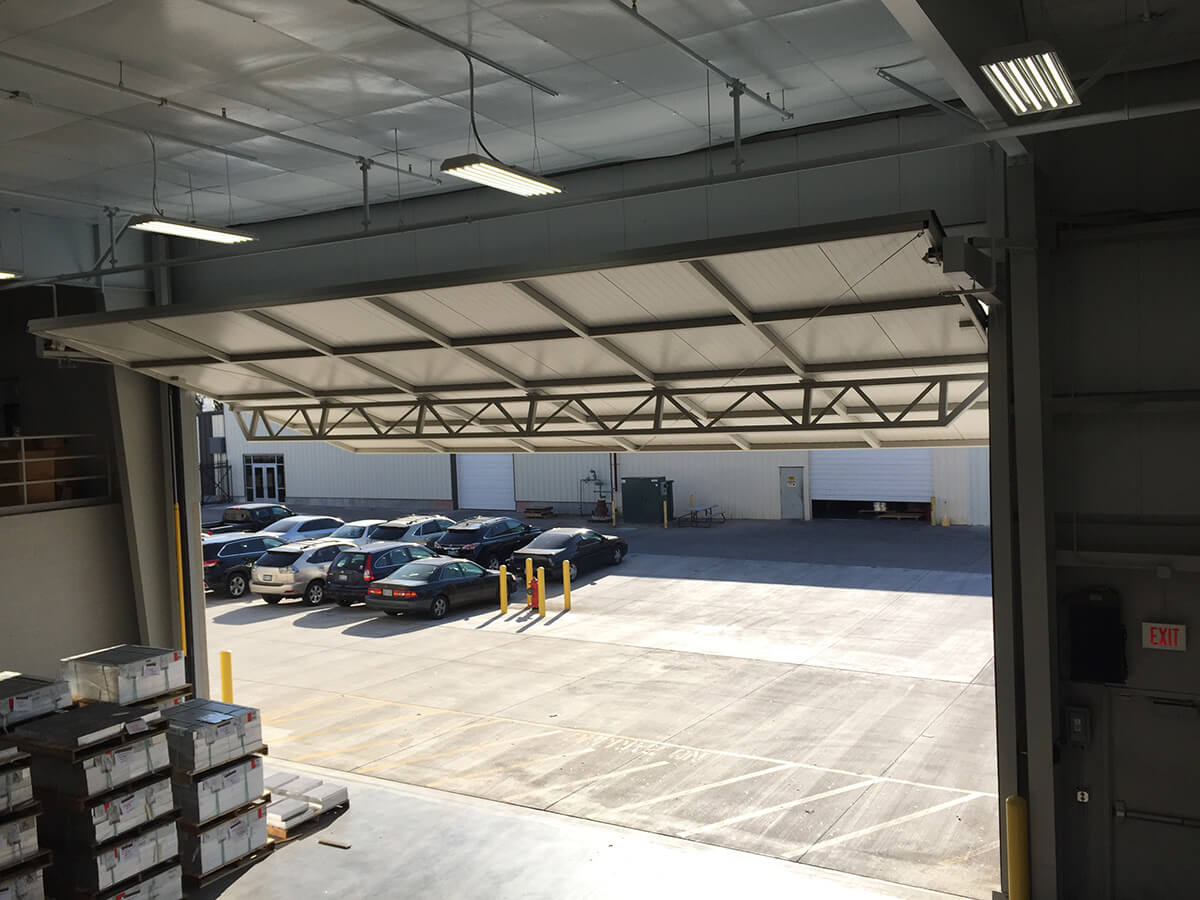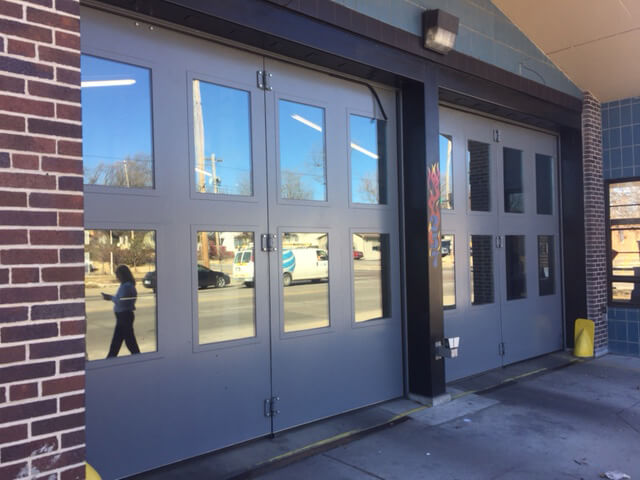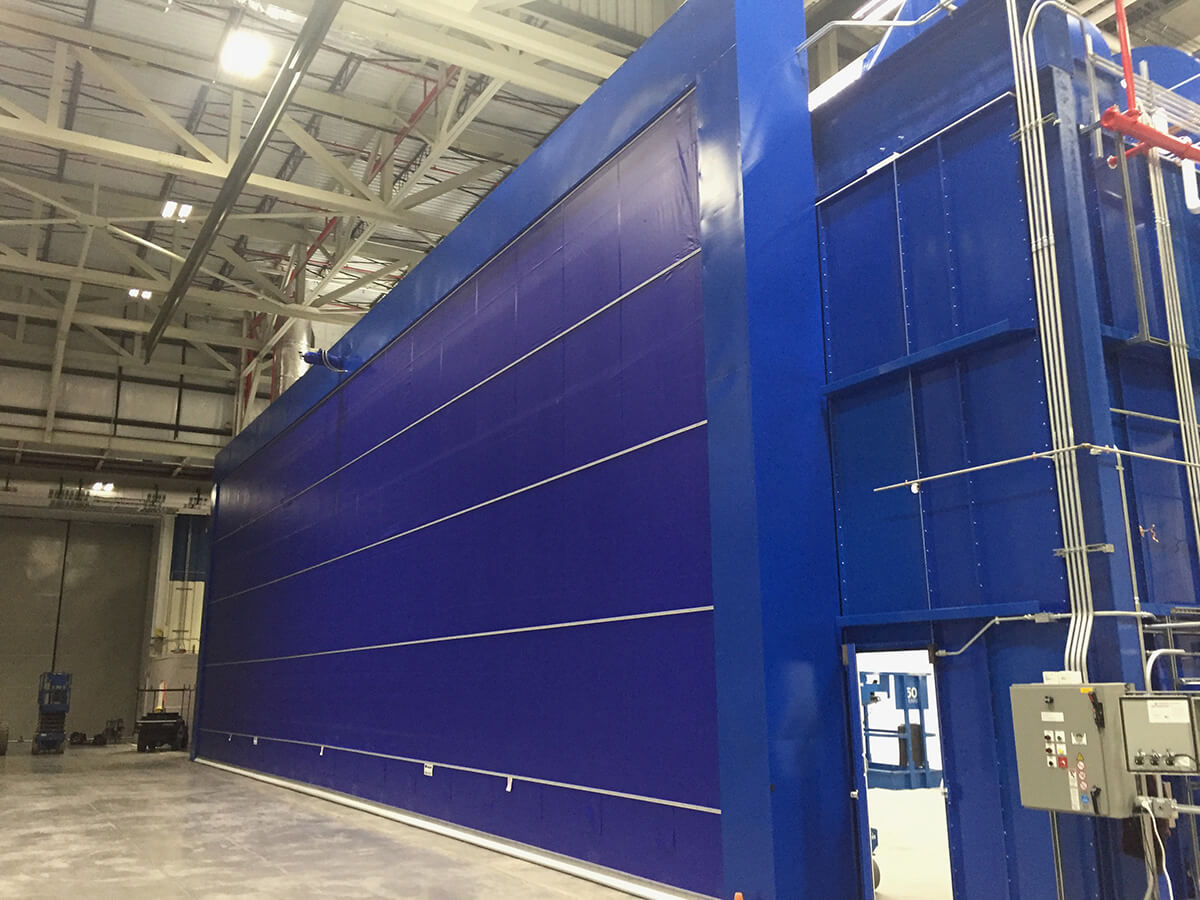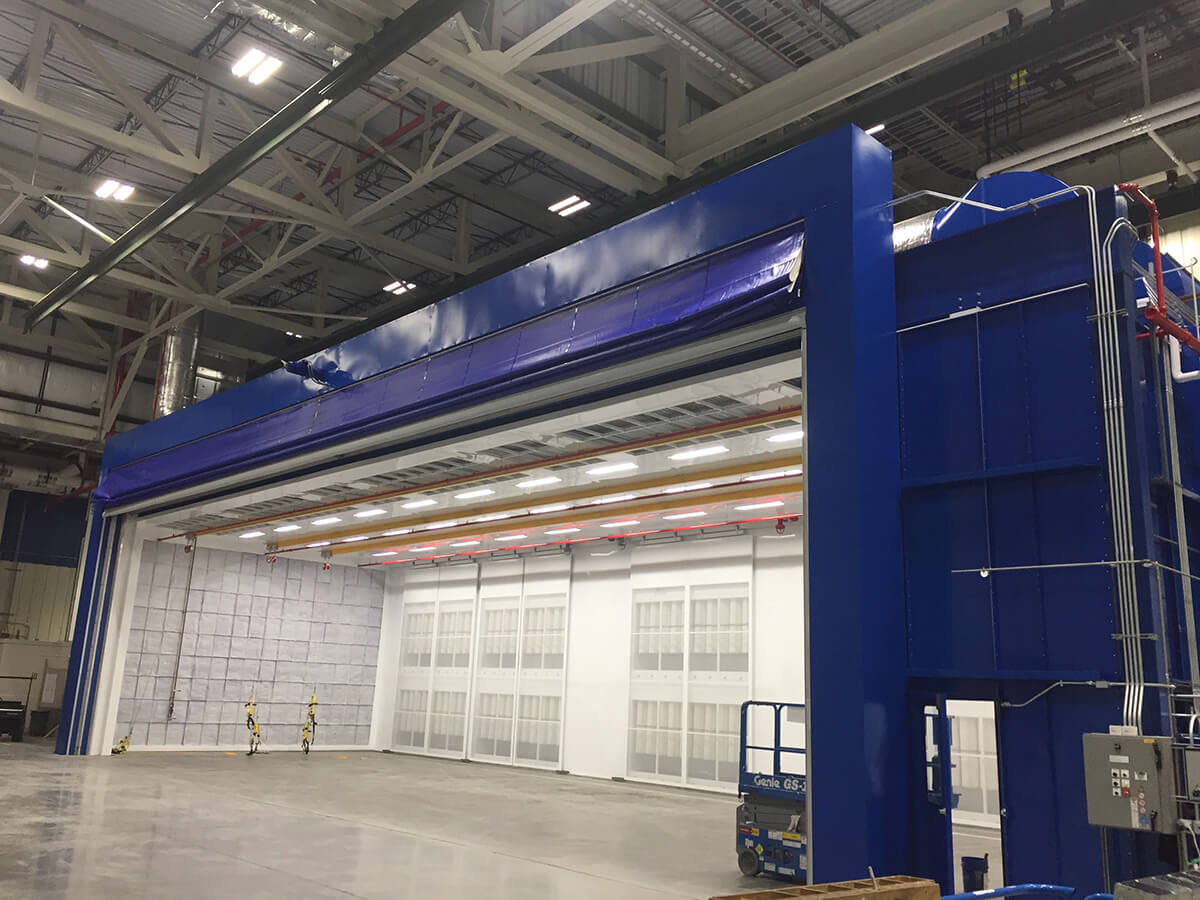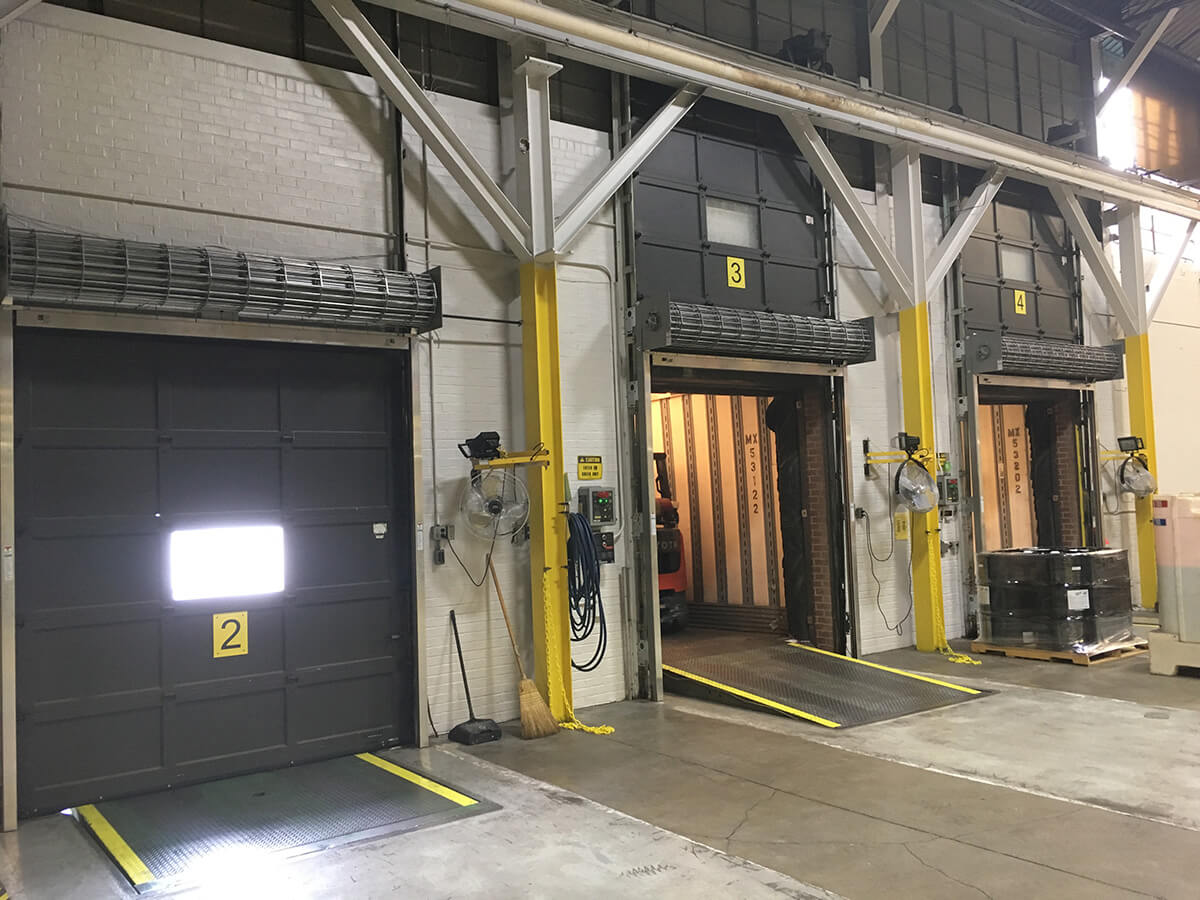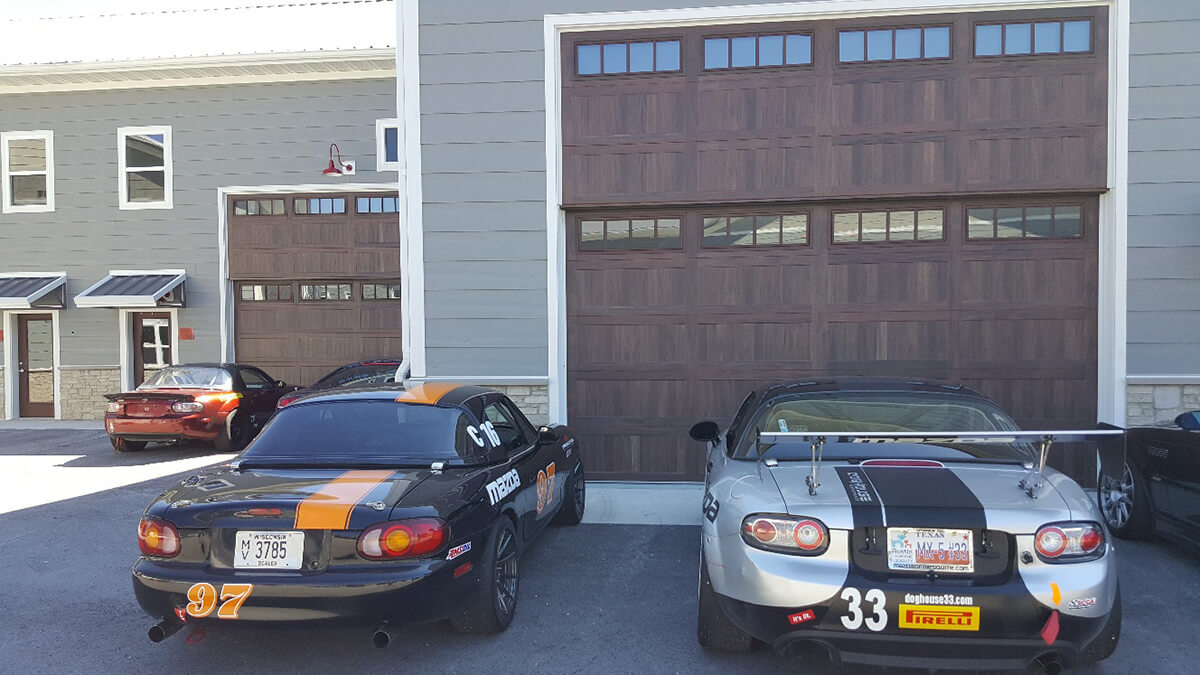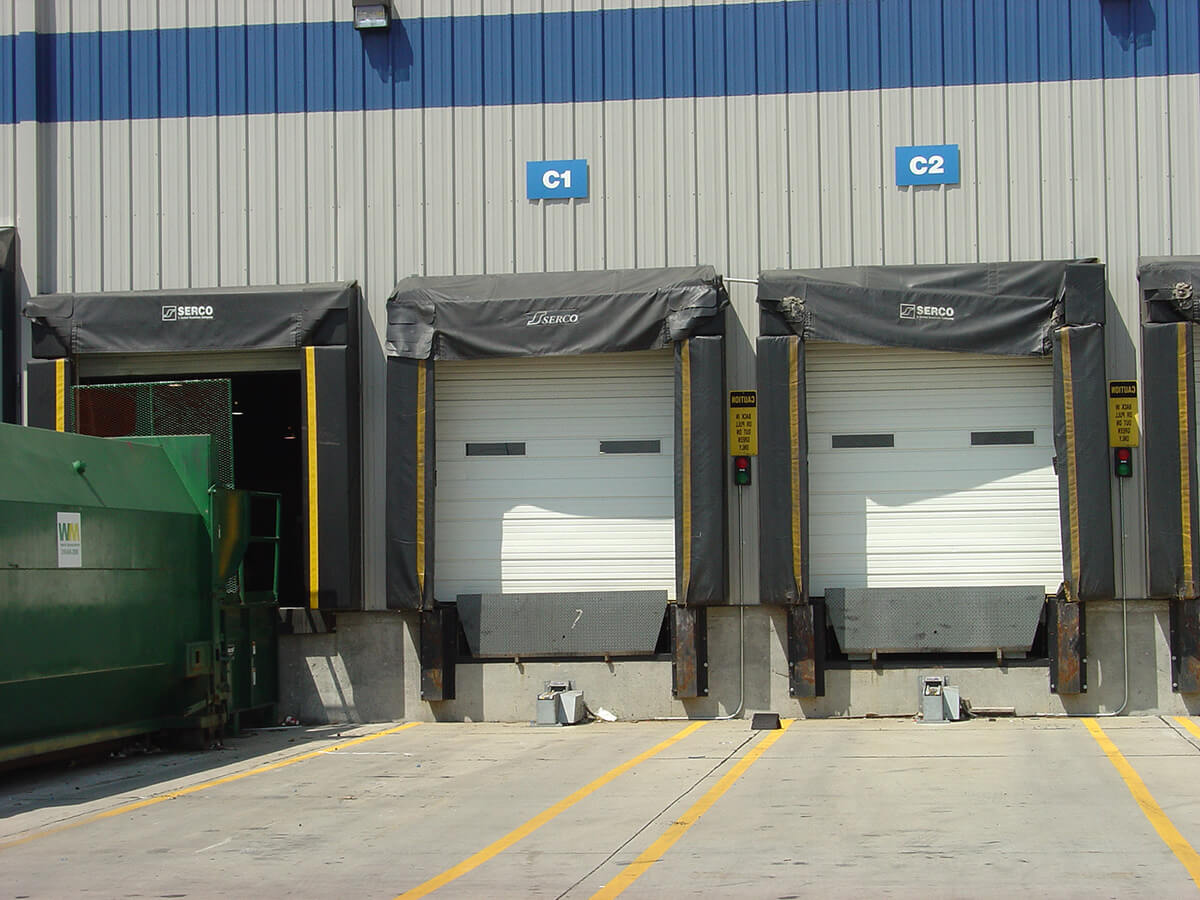 Spirit-Envirosystems-Booth-closed
Spirit-Envirosystems-Booth-open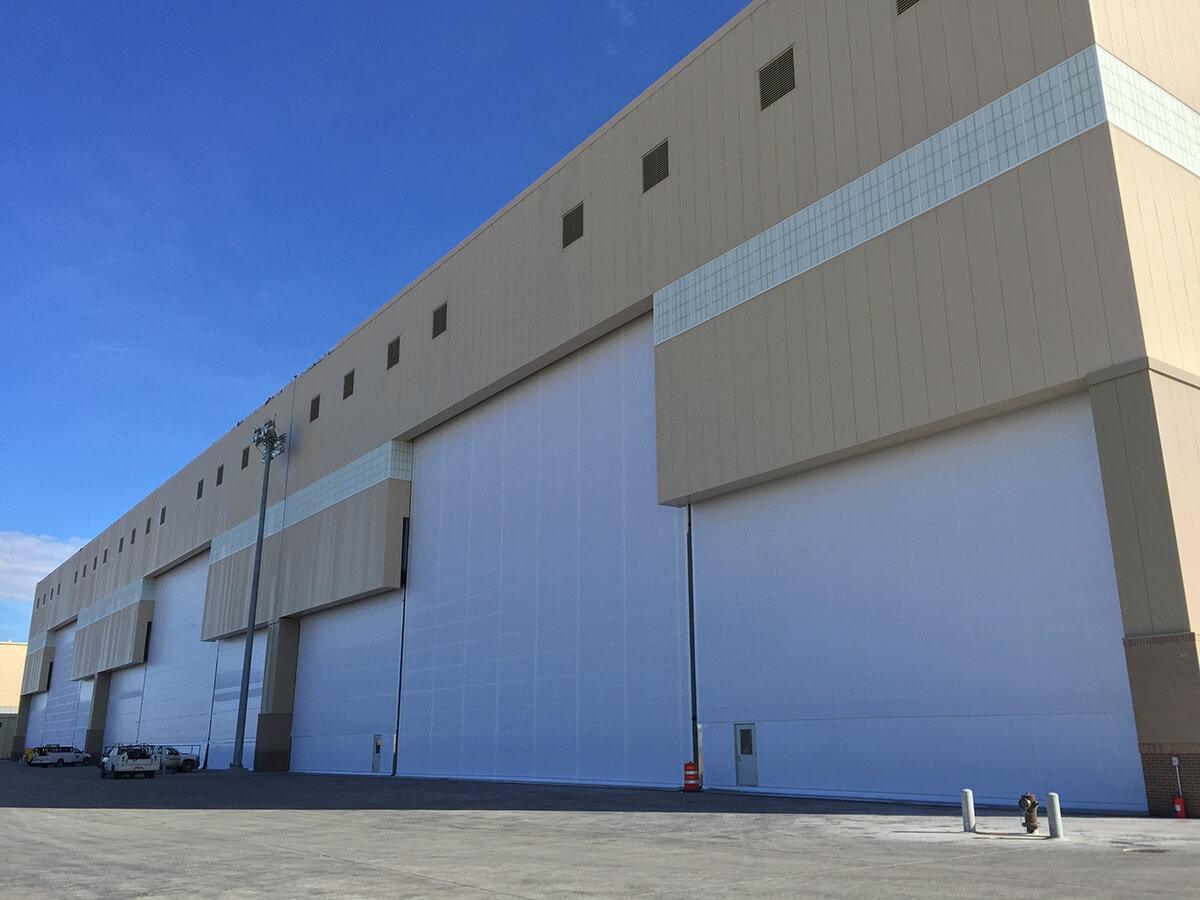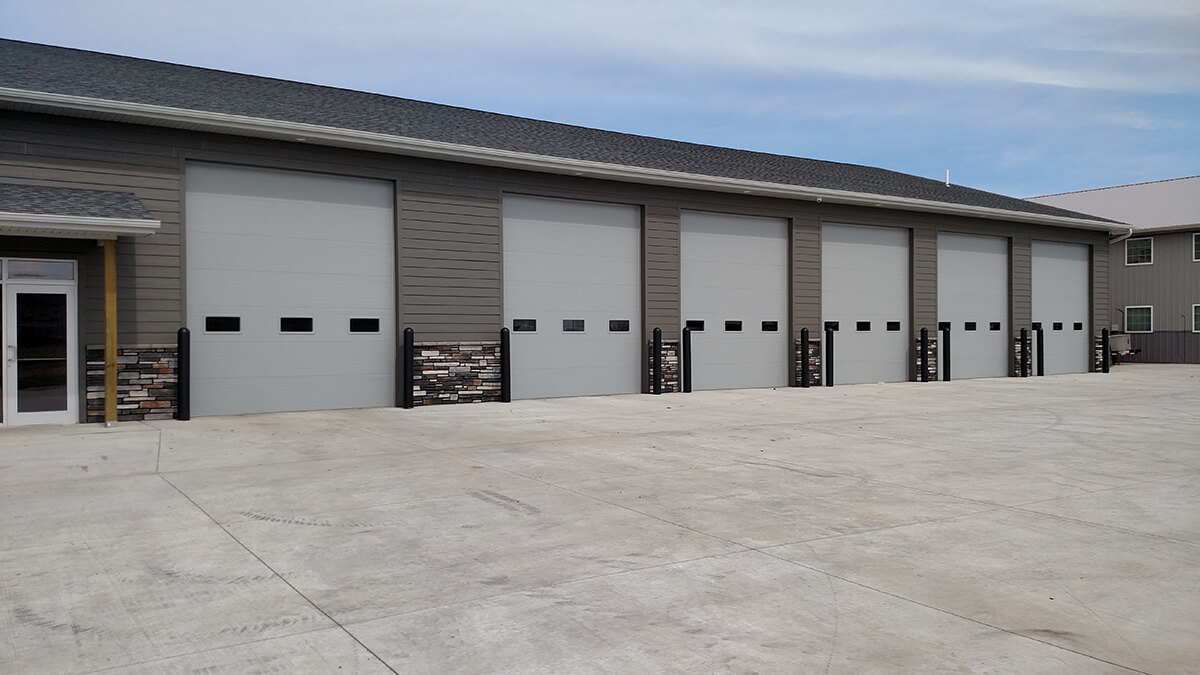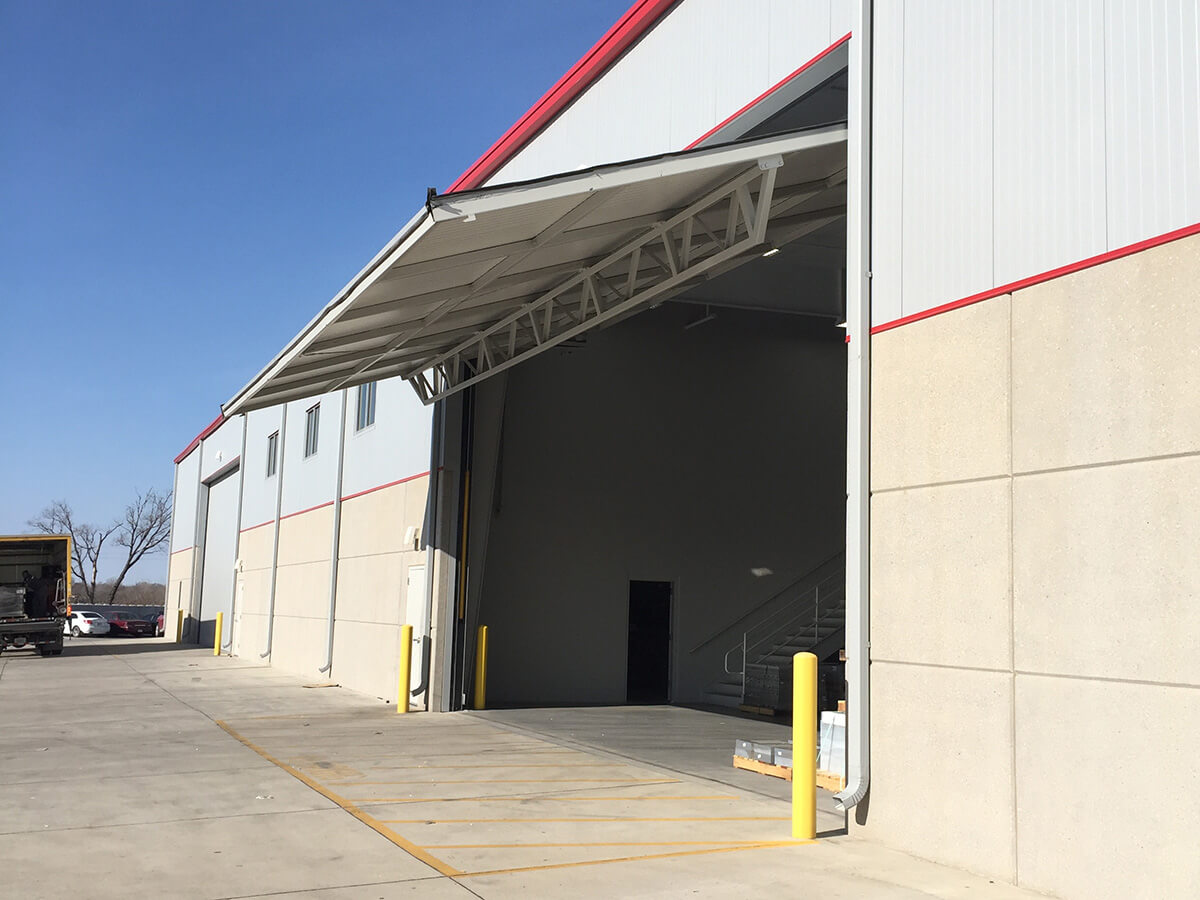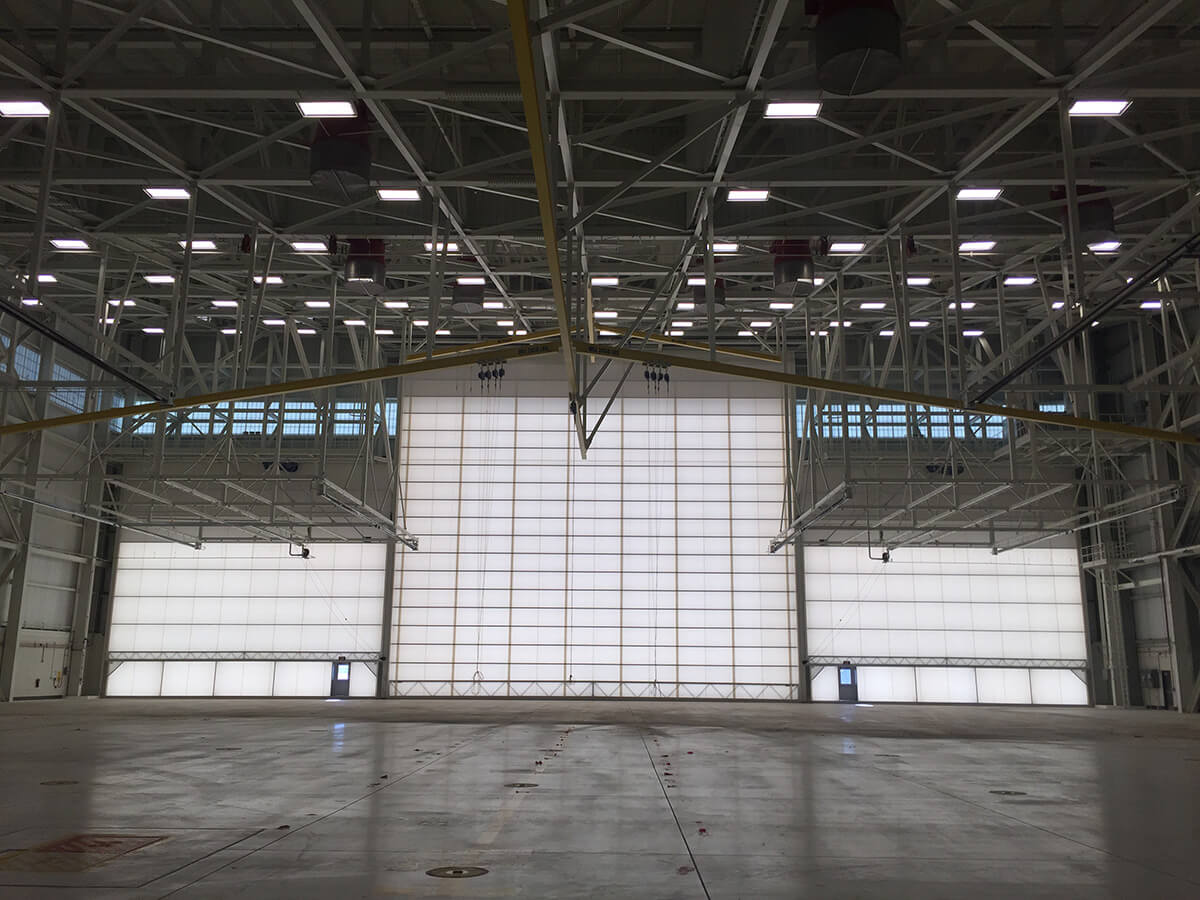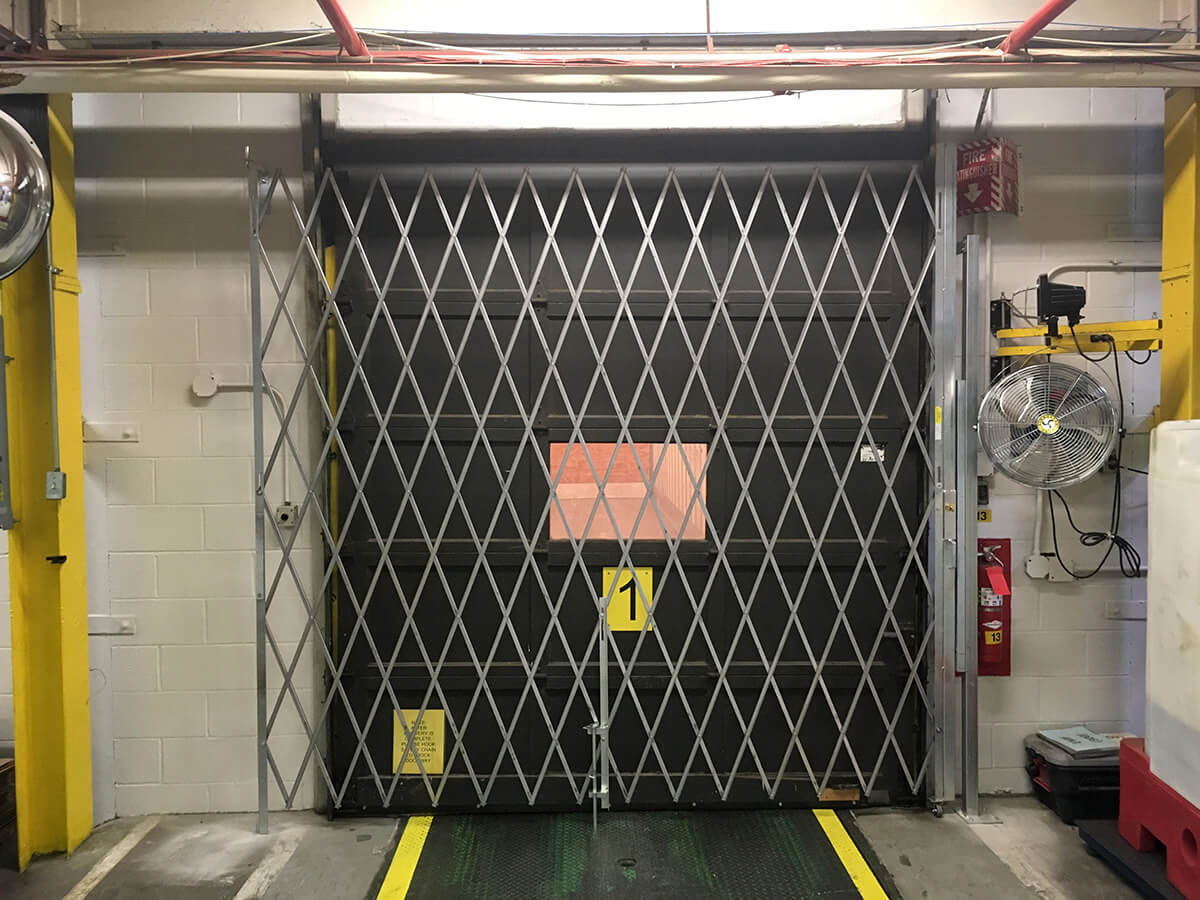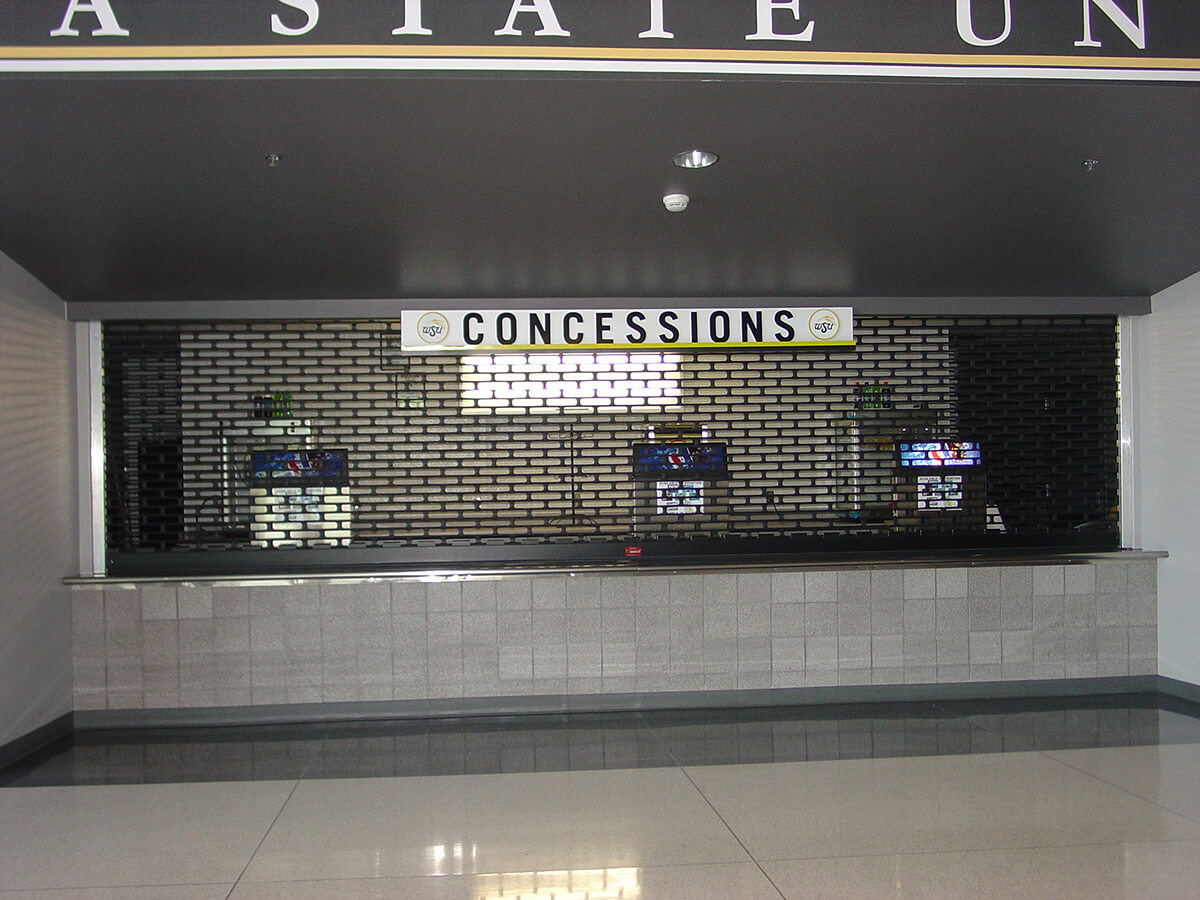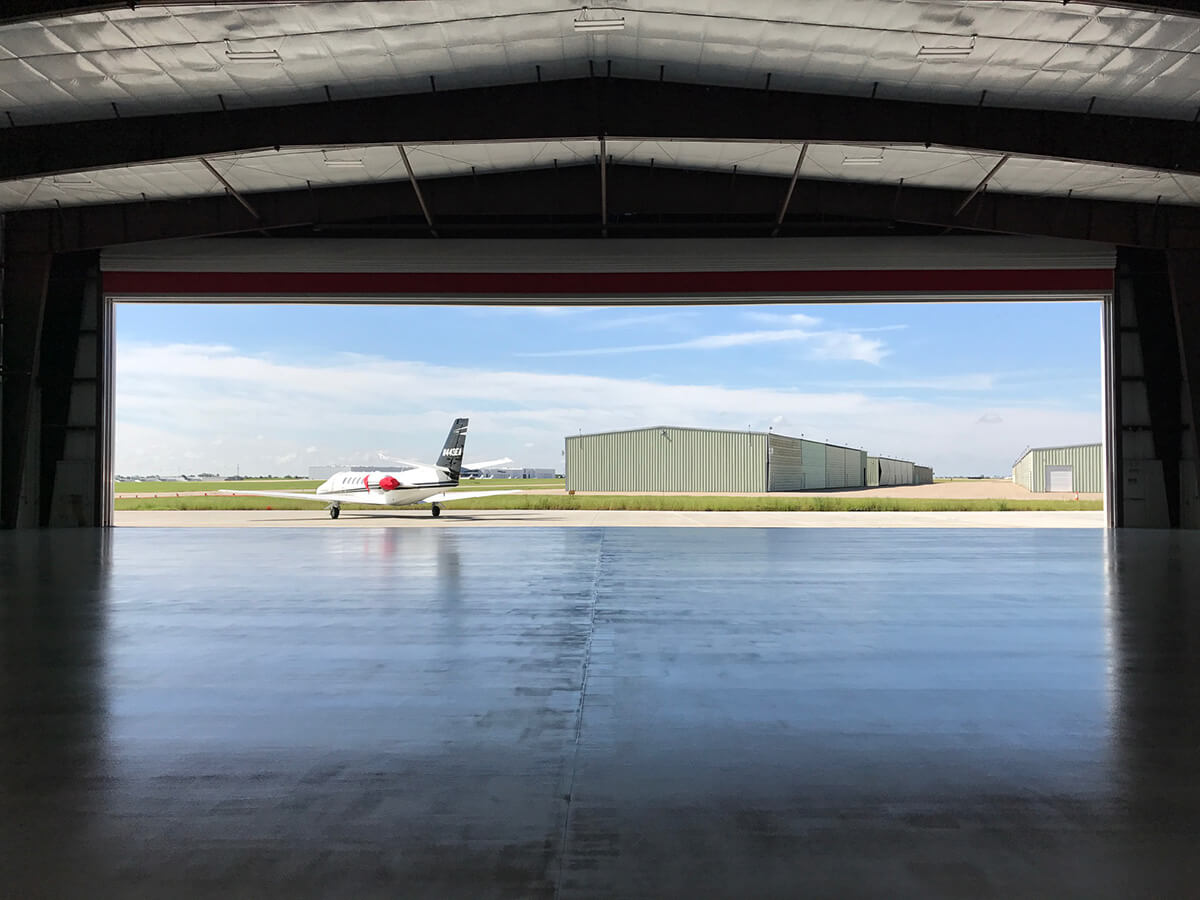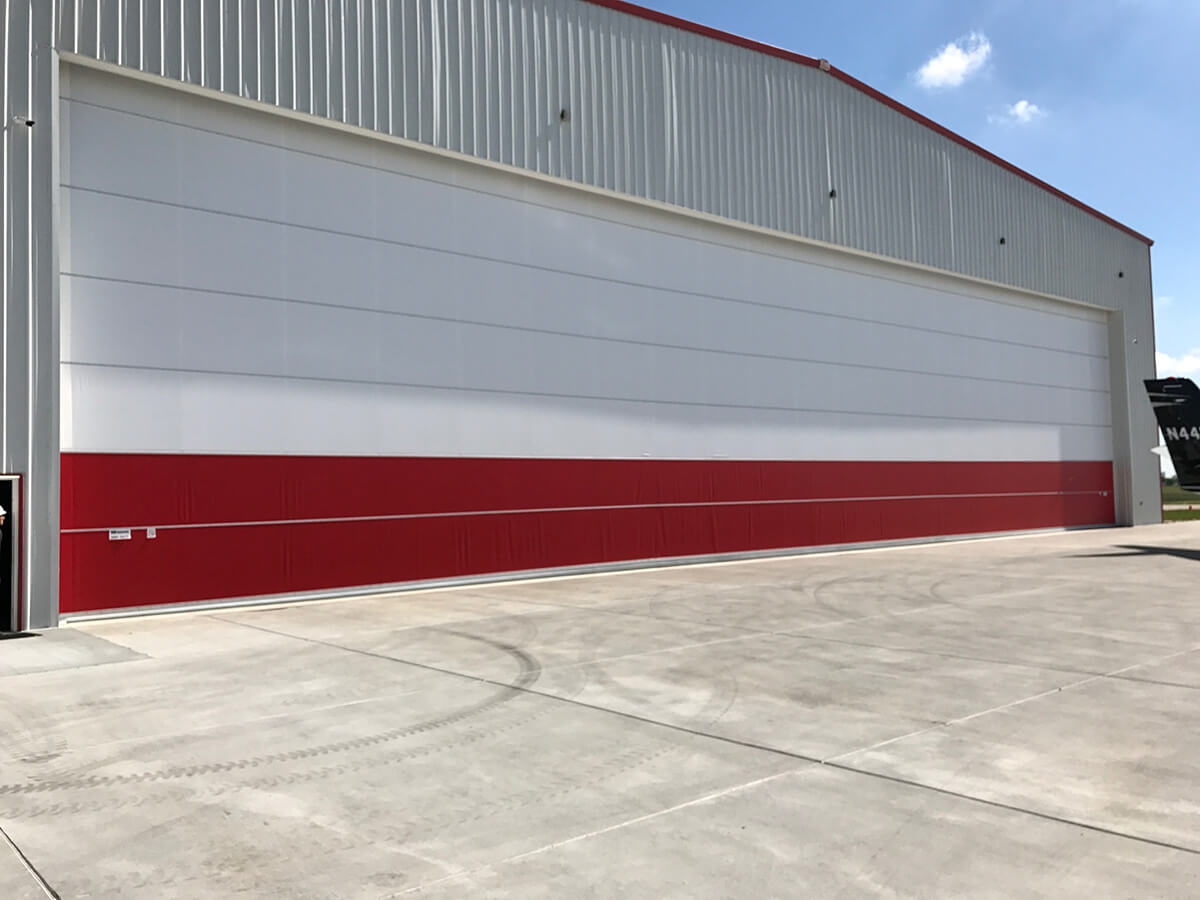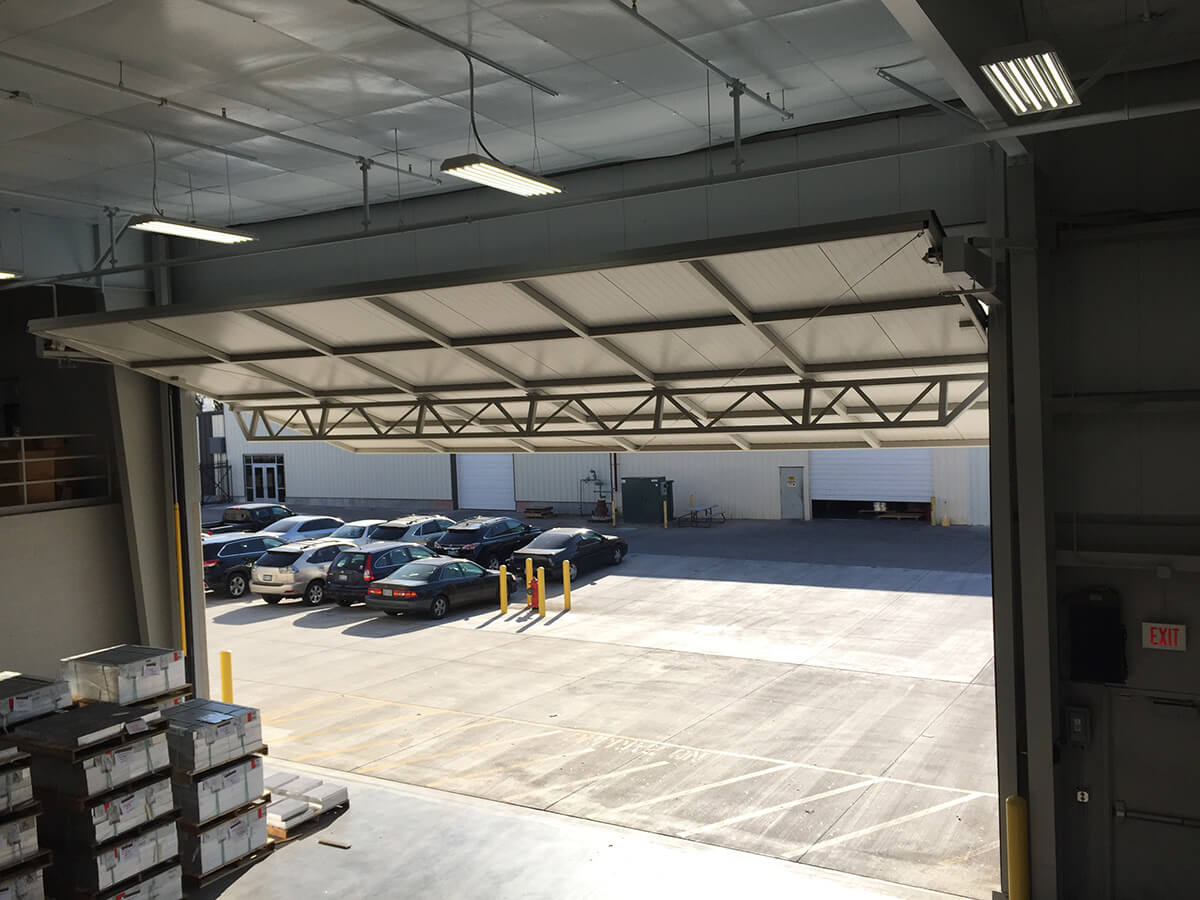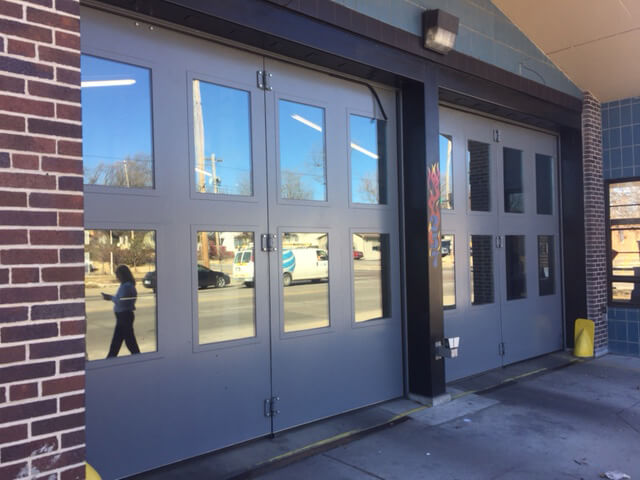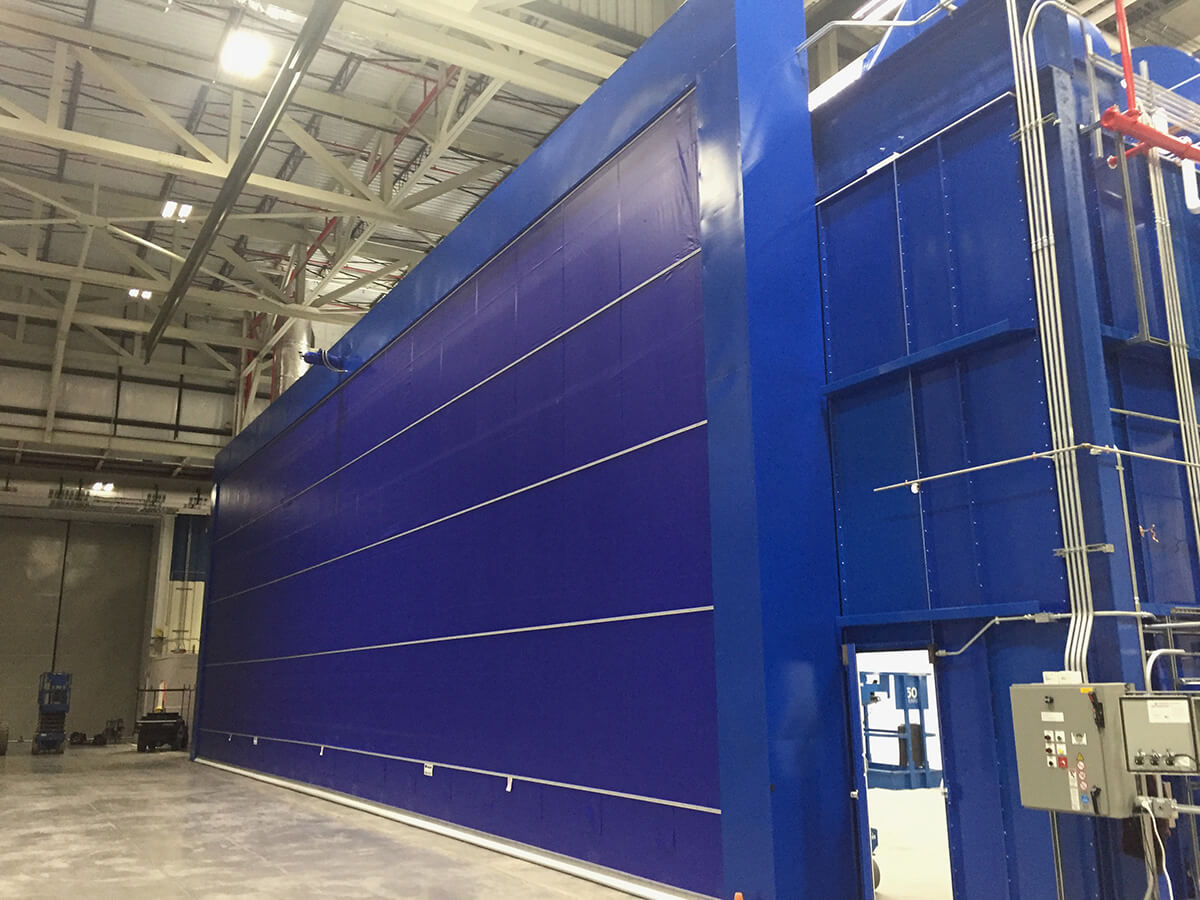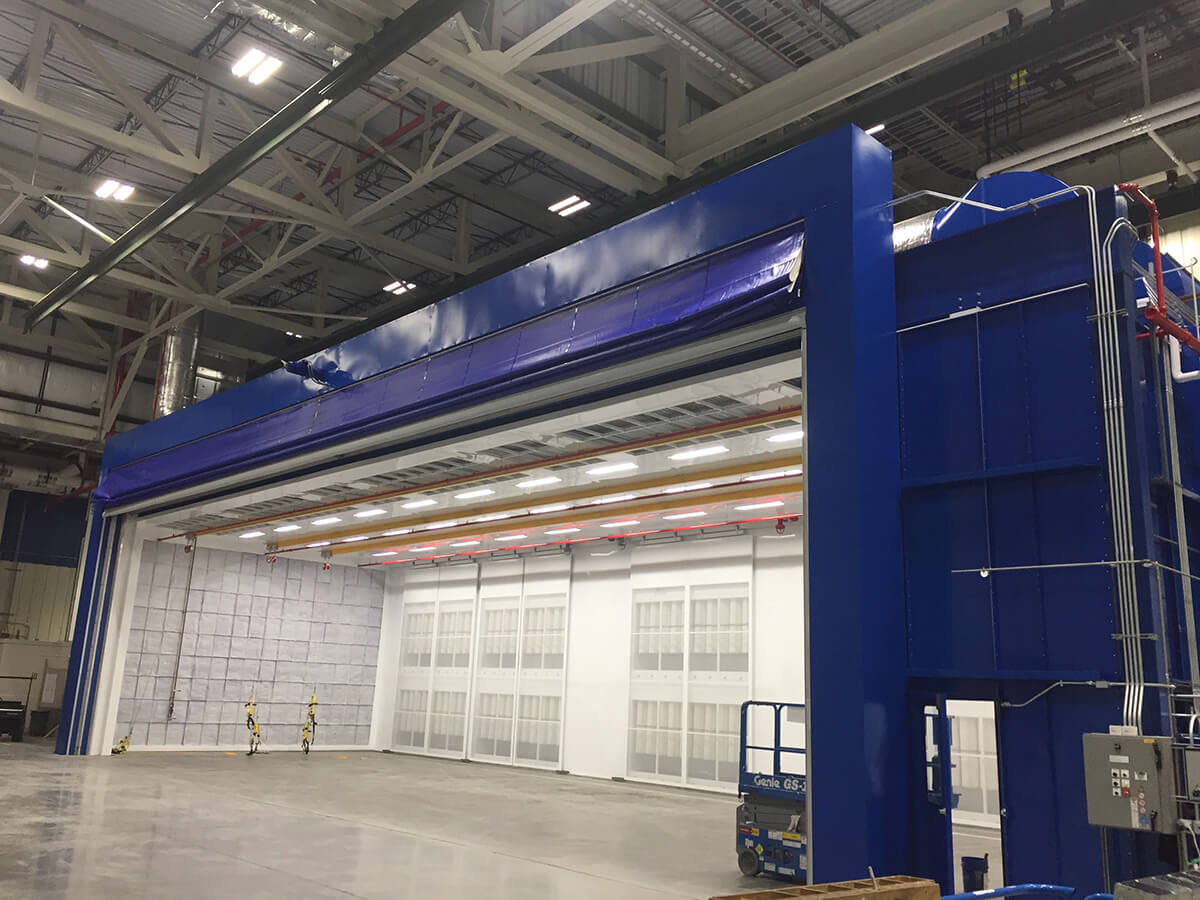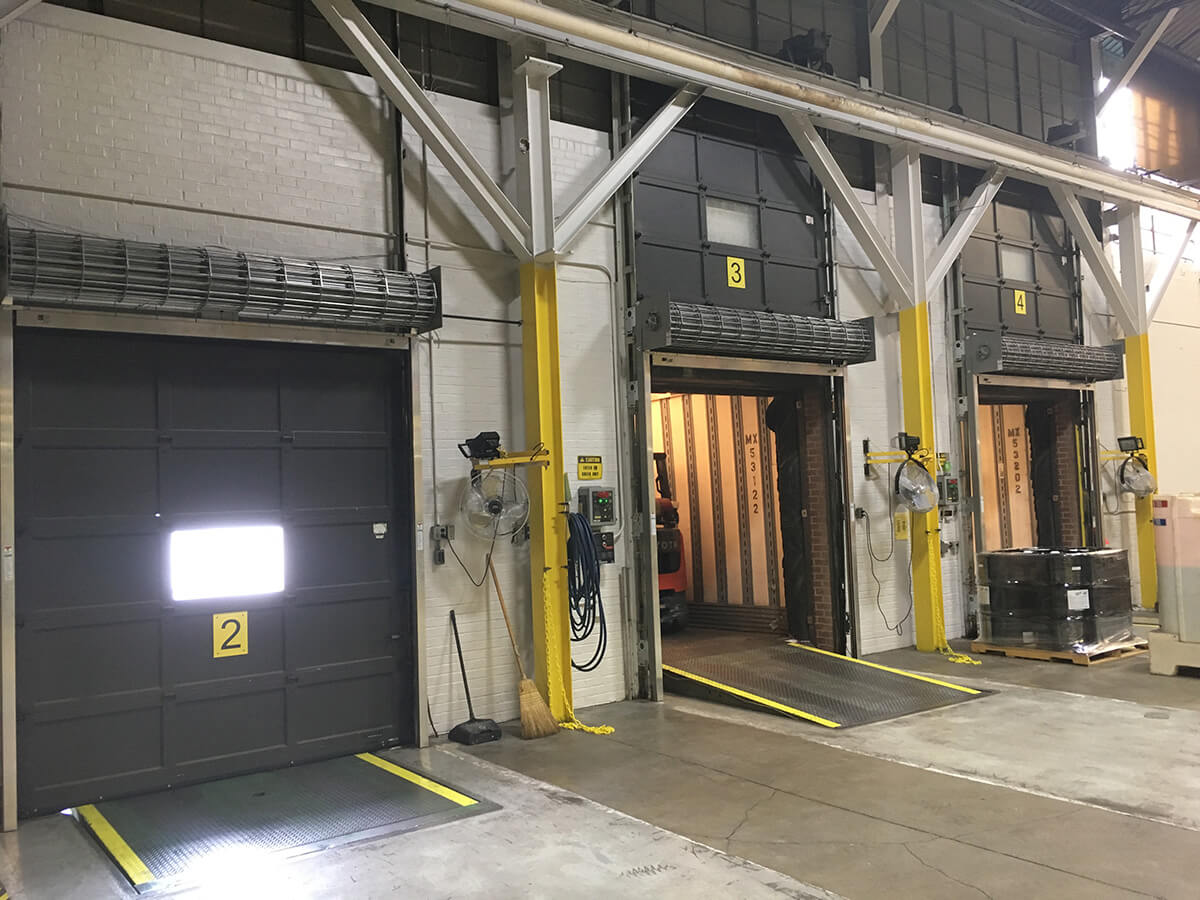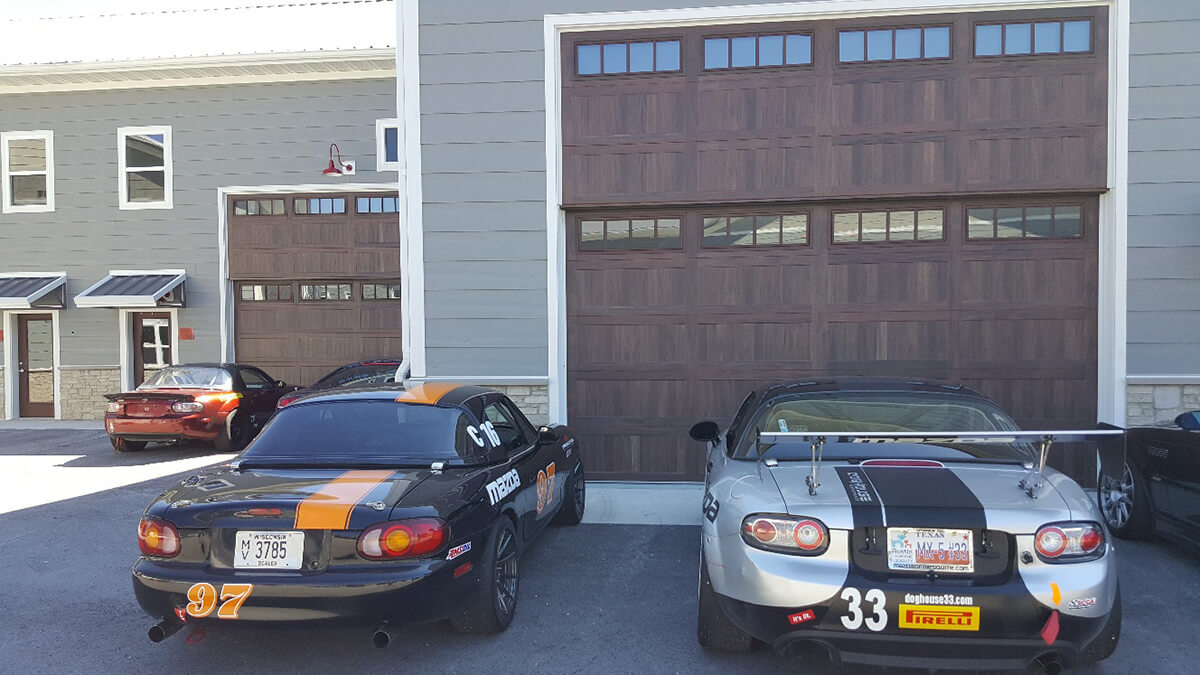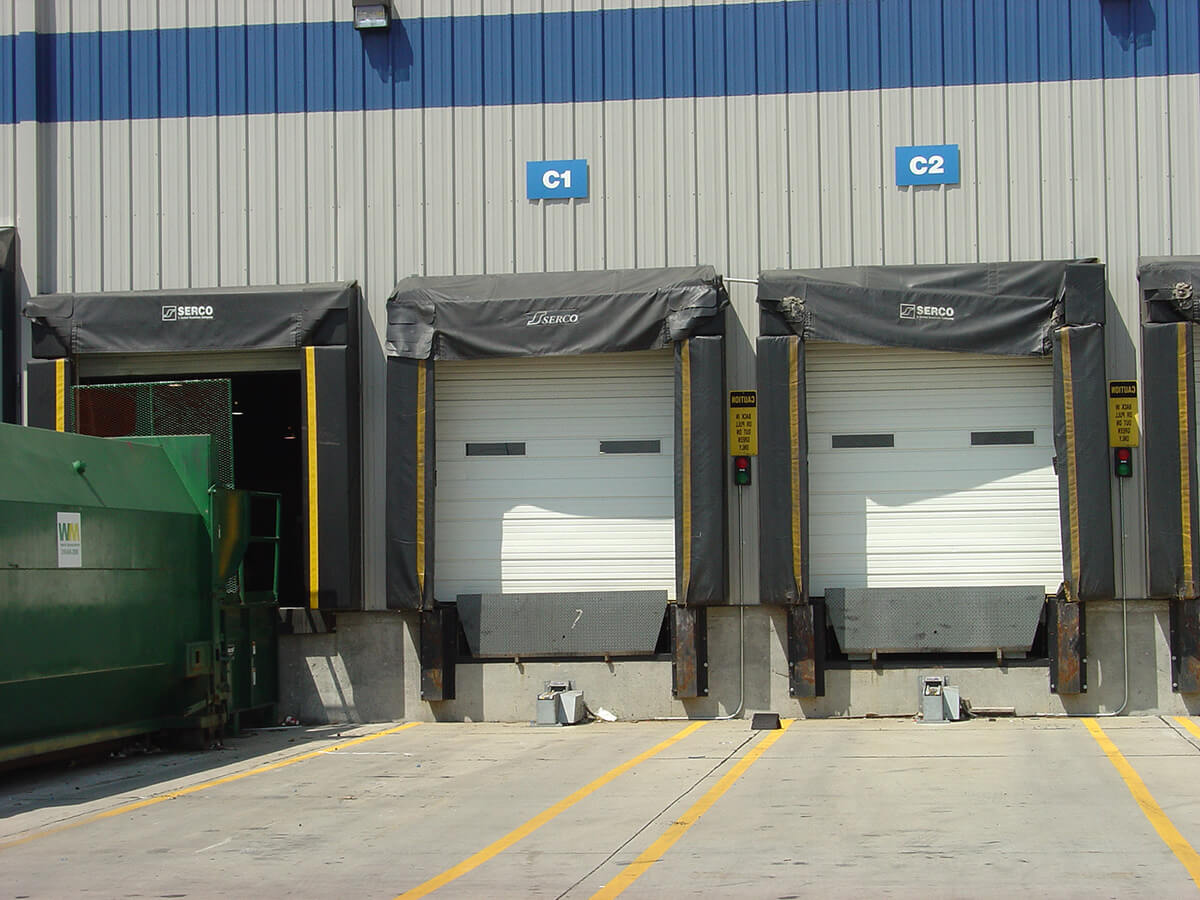 In addition to garage doors, we also install and repair industrial and aviation doors. For more information about our industrial and aviation doors, visit our Aviation and Specialty Doors Site.
Hangar and Aircraft Doors
Megadoors
Rolling Doors
Sliding Doors
Bi-Fold Doors
Four Fold Doors
Hydraulic Doors
Aperture Doors
Rolling Shutters
Security Gates
High Speed Doors
Vertical Lift Fabric
Lead Lined Doors
Heavy Industrial Doors
---
Some of our commercial garage door products:
Sectional Garage Doors
We offer a full line of commercial sectional doors including: ribbed steel doors both insulated and non-insulated, glass service doors, swing doors, rolling doors, and many more. We provide custom installation, and can work with your project team to ensure timely installation.
Sliding & Vertical Lift Steel Doors
These heavy duty industrial doors provide the ultimate security and durability and are ideal for factories, warehouses, car washes, chemical plants, utilities, maintenance facilities, transit garages, power plants, mining facilities and auditoriums. sliding and vertical lift doors are available in a variety of materials and styles, with many custom options to suit your needs.
Traffic & Impact Doors
The industry's most affordable, full featured knockout door adds doorway convenience, efficiency and cost-savings to the dock of any project.
Commercial Operators
Commercial Operators are enhance convenience, safety and energy efficiency of sectional and coiling doors and grilles. Hoist or jackshaft operators are used on high lifted, full vertical sectional doors and coiling doors. Trolley operators are used on sectional doors with standard track.
Coiling Doors & Grilles
Coiling doors and grilles protect property and enhance life safety. From ticket booths to concessions and loading docks to fire walls. Coiling doors come in nearly all sizes and finishes in both insulated and non-insulated varieties.
Fast Acting Doors
Successful companies like high-speed doors because their advanced technology saves money and energy, improves traffic flow and reduces door downtime. Fast acting doors are ideal for high usage applications as well as cold storage, pharmaceutical and clean room applications. Fast acting doors can operate at speeds up to 50 inches per second. A fast acting door allows businesses to reduce heating and cooling costs and save energy by controlling the working environment.
Strip Doors
Reddi Overhead Door Company offers a wide range of vinyl strip door products. Please contact us for more details.
Advantages and Benefits:
Fewer accidents at doorways
Improves traffic flow
Comfortable working environment
Extended shelf life for refrigerated products
Energy savings
Hangar Doors
Our Hangar Doors are specifically engineered for the particular application being considered. We specialize in the installation and service of hangar doors for military, commercial and civic applications.
Loading Dock Equipment
We offer custom installation and service for loading dock equipment in the Wichita area.
Dock Levelers
Truck Restraints
Shelters
Control Panels
Dock Bumpers
Protective Systems
Safety & Lighting Products
HLVS Fans
Serco's High Volume Low Speed (HVLS) fan series is designed to provide facilities with an energy-efficient and cost-effective cooling and heating solution. High Volume Low Speed fans move large volumes of air at low speeds over very large areas. The fan blades produce a massive column of air that flows down to the floor and outward in all directions, creating a deep "horizontal floor jet" that ultimately circulates air up vertically and gets drawn back through the top of the fan.